SaddleCroft Farm Mini Pigs
PeeWee Pete
A small young Boar who is excited to join my herd! He has two blue eyes and his babies seem to inherit his lovely eyes and kind personality.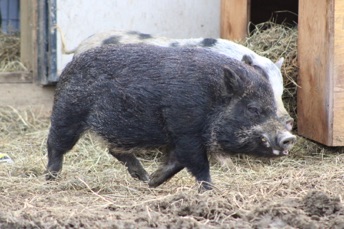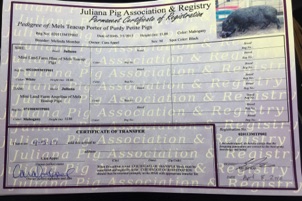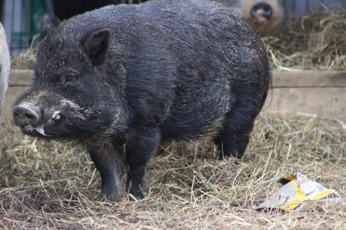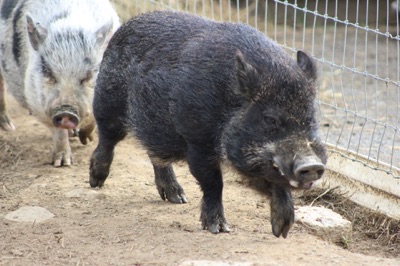 Porter is a really neat looking 5 year old Boar. With both Julianna Papers and AMPA Registrations and measuring at 15" tall he is a quality boar who has some amazingly colored piglets. He has a beautiful black coat with blonde hairs throughout it. His unique color allows him to sire the "chipmunk" color piglets and we are always excited to see what beautiful piglets our mamas will have. If you are interested in one of his piglets feel free to call.
Prudence a.k.a. LuLu is an adorably sweet pig! She was born on my farm (Piggy Love is her mother) and I am so excited to see her become a mother. Lu just loves people and is so kind to all the other pigs. She is rather small as are her piglets. She passes on her sweet nature and kind heart.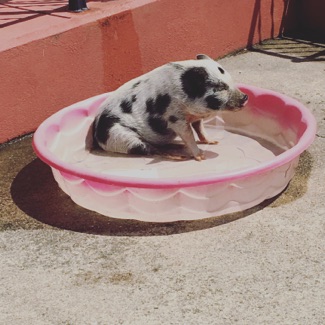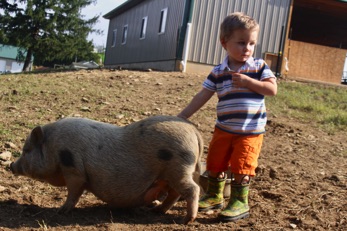 Pickles is just BEAUTIFUL! She is a blue eyed Tuxedo and I am pleased to say that she passes on her looks to her piglets. Most of her piglets are blue eyed like her and some were tuxedo and some were pink chipmunks! Pickles was born and raised on my farm and her dad is our very own Porter. She is just the best mom and her piglets love to snuggle and barely squeal. To snag one of her next piglets contact me today!
Pixel is an AMAZING mother. She loves her piglets and teaches them manners and how to use the litter box from day one. Pixel also has beautifully marked piglets. To get your choice of the litter colors contact us to get on the waiting list for her next litter.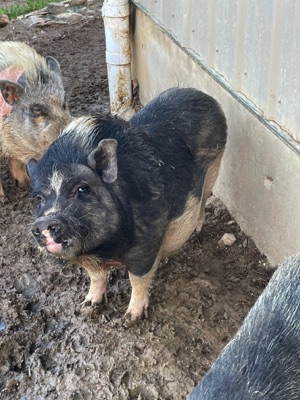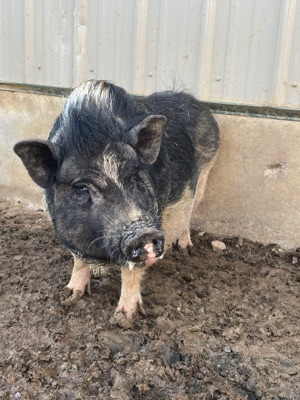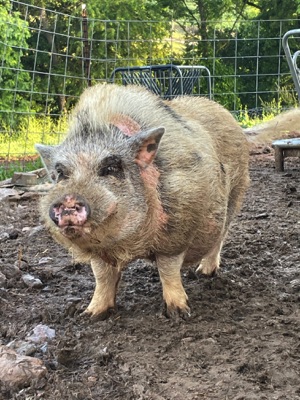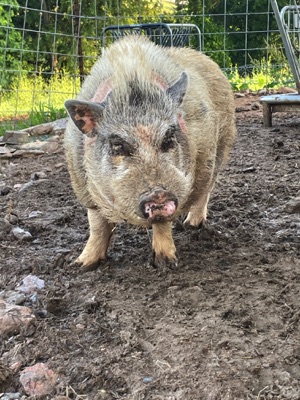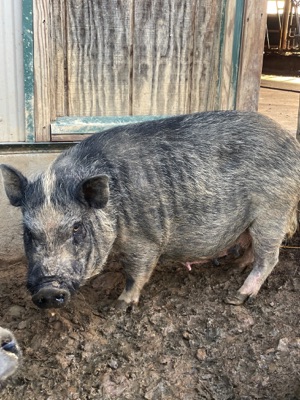 Pancakes is so sweet! She just loves everyone who comes to the farm and I am always SO excited to to see the wonderful colors her piglets seem to have. To snag one of her little ones contact me today! Hers will go quick I'm sure! Expecting chipmunk and spotted beauties.