PeeWee Pete
A small young Boar who is excited to join my herd! He has two blue eyes and his babies seem to inherit his lovely eyes and kind personality.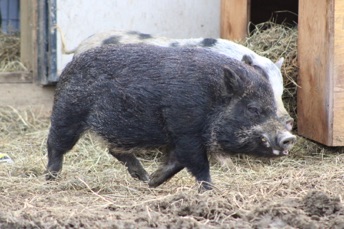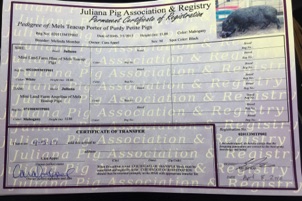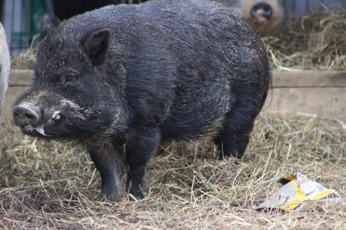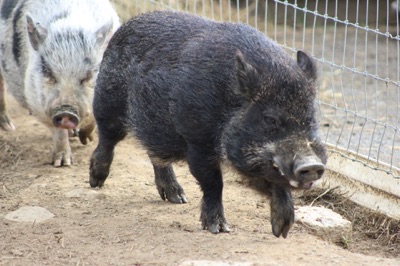 Porter is a really neat looking 5 year old Boar. With both Julianna Papers and AMPA Registrations and measuring at 15" tall he is a quality boar who has some amazingly colored piglets. He has a beautiful black coat with blonde hairs throughout it. His unique color allows him to sire the "chipmunk" color piglets and we are always excited to see what beautiful piglets our mamas will have. If you are interested in one of his piglets feel free to call.
Prudence a.k.a. LuLu is an adorably sweet pig! She was born on my farm (Piggy Love is her mother) and I am so excited to see her become a mother. Lu just loves people and is so kind to all the other pigs. She is rather small as are her piglets. She passes on her sweet nature and kind heart.
Polly is a sweet but shy mama pig. She has a beautiful coloring and passes the Tuxedo marks on to her babies. She also carries a blue eyed gene so most of her babies have one if not two blue eyes! Do not miss out on your chance to own one of her lovely babies!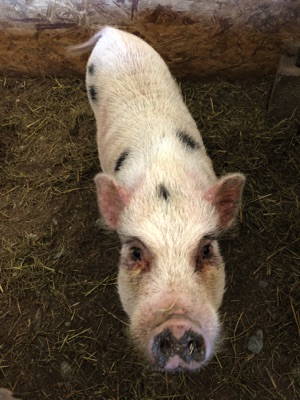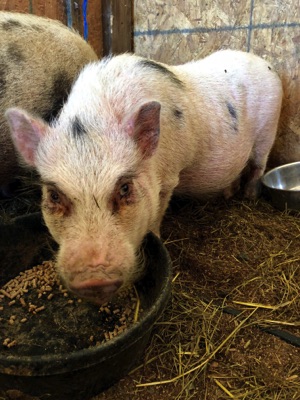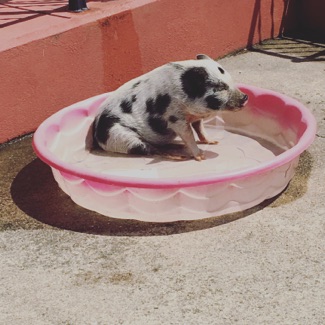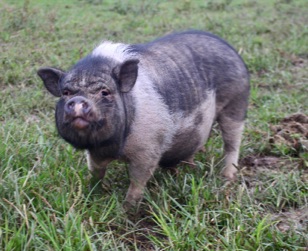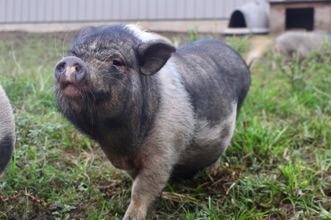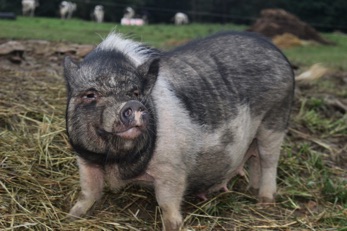 Parsley! She is a spunky little girl! Parsley loves her food and expecially loves her raisin treats. She is the first to greet us every morning with her distinctive squeal and run to the gate. She is a fabulous mother who truly cared for her little ones and passed on her lovely personality to her piglets.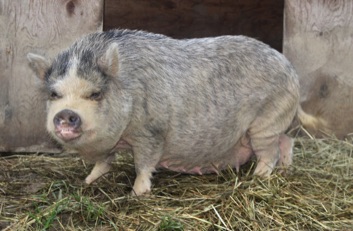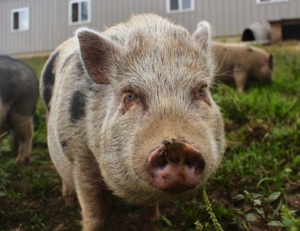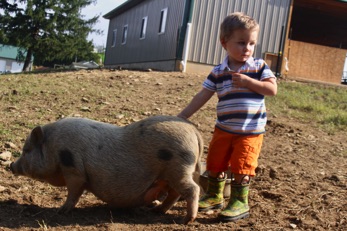 Penelope! She is a blue eyed little pig whose mother is our very own Parsley! I think Penelope is just beautiful with those piercing eyes and am excited to retire her to a loving home at a riding facility. She will be used as a pet for the children to love and adore.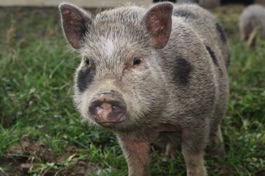 Plumb is a very special girl who I had held back from a Penelopes and Porter litter. She is so sweet and beautiful just like her mother with that beautiful femine head.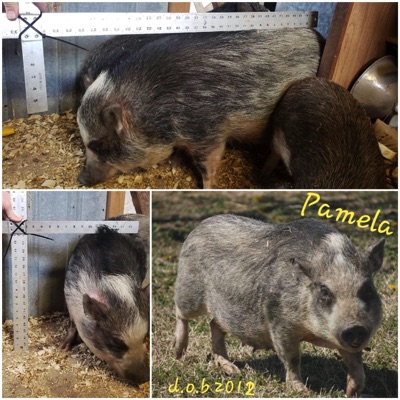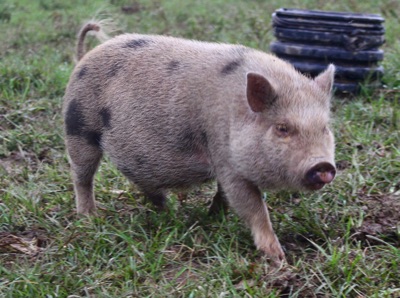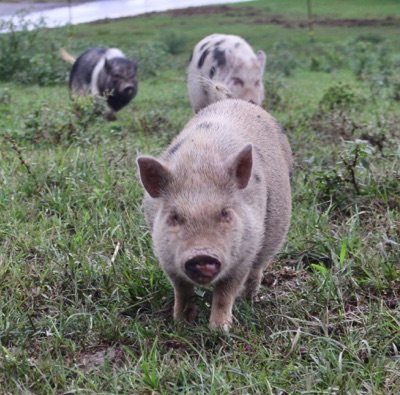 Peaches is a beautiul orange roan spotted pig. She was born on my farm and I am so excited to see her become a mother. Her mother is Penelope and father is Porter. Her Grandmother is Parsley. Call now to be on the waiting list for her next little lovelies!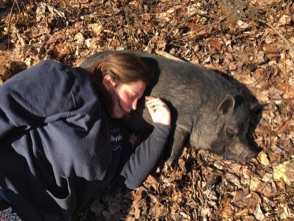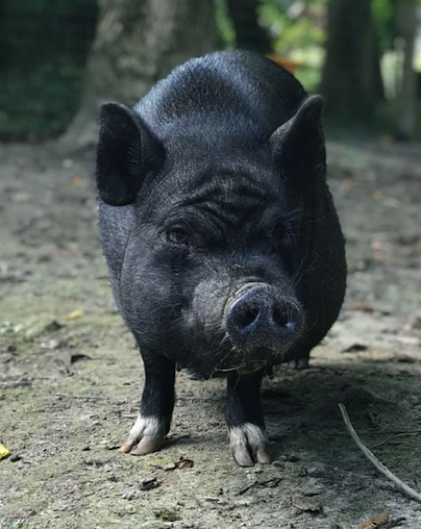 Piggy Love a.k.a. Charlie was my very first mini pig. She will always have a special place in my heart and I love that she passes her amazing love for people to her piglets. Out very own Prudence is one of Charlies babies and is just as sweet as her mother.